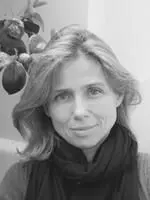 I am a fully licensed Marriage and Family therapist and registered Art Therapist with 15 years experience. I offer Psychotherapy and Art Therapy for children of all ages, adolescents and adults in Cow Hollow, San Francisco and Mill Valley, Marin County. I work with individuals, couples, and families who are finding themselves challenged by relationships, life transitions or long term difficulties.

I believe passionately that we can change and that working with a skilled counselor can give new insight and strategies for long term change.

I seek to understand the challenges that bring clients to therapy; how the factors of our biology/ brains, our environments/experiences, and how we think/act combine to create difficulties. I then work to give clients resources to use their brains, minds and bodies to find wellness. Through my training in psychotherapy, art therapy and mindfulness I seek to actively give understanding and tools to help individuals and families reach their goals.

My approach is warm, compassionate and creative. My thinking is informed by current research on neurobiology and how we can take advantage of our knowledge of how the brain works to best experience change. As a long term yoga/mindfulness pratctioner and teacher I embrace an intergrated view of well-being in our minds and bodies.


I also propose a unique approach to my clients today by also offering an at home service. If you have any questions, or you are interested in scheduling a consultation, or have any questions about my grief groups, I would be pleased to hear from you.